Saaremaa has plenty to offer for anyone interested in active holidays: nature and outdoors, sports and adventures, summer fun and winter activities.
Whether you are looking for relaxing activities or in search of a huge adrenalin rush Saaremaa has something for you. Our geographic location gives you a chance to enjoy all four seasons at their best, from sunbathing to winter sports.
Hiking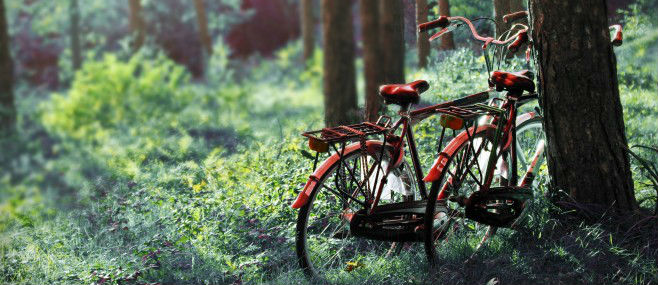 Estonian untouched nature is  waiting for you. The hiking season is all-year-round, if you don't mind the mud in autumn or snow in winter. There are clearly marked trails for families in all the National Parks. Trails differ in length, most of these are between 1 and 7 km long. You can walk or ride a horse or have a tour aaround the island with a bike.
On foot:
Biking:
Horse riding:
Water tours:
Geocaching
Geocaching is a form of orienteering treasure hunt, while GPS crosswords are a form of team orienteering. Both make use of global positioning technology. People are geo-caching in countries all over the world. More than 1,500 caching treasures are hidden in Estonia, from coins to toys and all sorts of other souvenirs, and all of them have been left for others to discover by fellow geocaching enthusiasts.
You can go geocaching at any time of the year, regardless of the weather: treasure-hunting is just as fun in summer as it is in mid-winter, under a thick blanket of snow. Make sure that you have your treasure map and GPS device with you (and a camera to prove that you found what you were looking for!) and off you go... Bear in mind that some of the treasures may be hidden in places that are hard to get to (up a tree, for example, or underwater), so if you're in good shape physically and have some extra equipment with you, so much the better!
Adventure parks
If you want to spice up your city break or add a day of active fun for your family, be sure to visit one of Estonian adventure parks. Exciting and memorable experiences are guaranteed  both for kids and adults of all ages.
Bridges, challenges, attractions, cable slides - they all combine together the trails up in trees. Some of the trails are safely low and others up high for those more adventurous. You can choose the level that matches your idea of fun! All trails are safe and assistance is provided on the spot. It's often possible to hire a personal instructor to challenge yourself even further.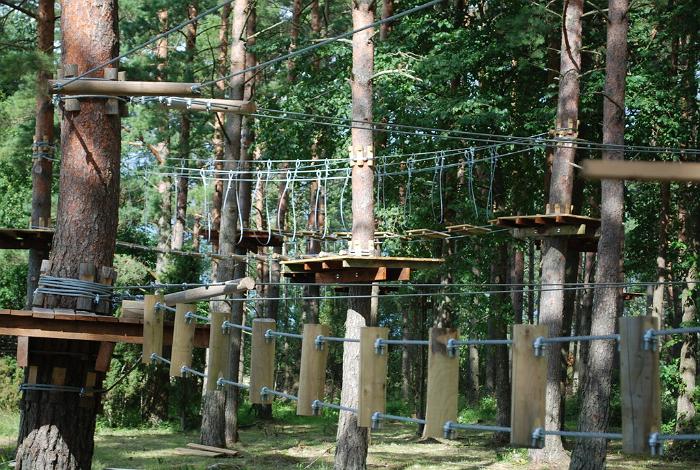 Leisi Adventure Trail - awaits in the centre of Leisi, in a beautiful small pine forest. Many obstacles from different ropes, nets and cables have been built between the trees (up to 150 cm from the ground). It takes balance, skills and strength to tackle these. This is a great place to test yourself physically and to get a rush of adrenaline.

Useful information: completing the trail is on your own responsibility and no special safety equipment is used.
Fishing

Recreational fishing is a popular pastime activity year-round with long coastline, hundreds of rivers and lakes as well as  islands holding plenty of fishing challenges. Islands fishing culture is a great part of the local culture, with smoked and salted fish being among the most cherished local delicacies. Saaremaa waters are full of brown trout, sea trout, chub, pike, pike perch, eel, Baltic herring and sea lamprey, all of which are popular ingredients in our cuisine.
Fish farming:
Water tourism and water sports

Recreation by, in, on and under the water is a great way to spend time with friends and family. You can arrange an unforgettable birthday party for a buddy; you can get your colleagues together and do a day's work at sea; or you can get a group together and sail out to an island.
You'll find the right beach for surfing whichever way the wind's blowing, and conditions here are ideal for windsurfers and kite-surfers. You can also take to the sea (in slightly calmer conditions) or a lake for a spot of waterskiing, wakeboarding or paddlesurfing.
Surfing:
Diving:
Hunting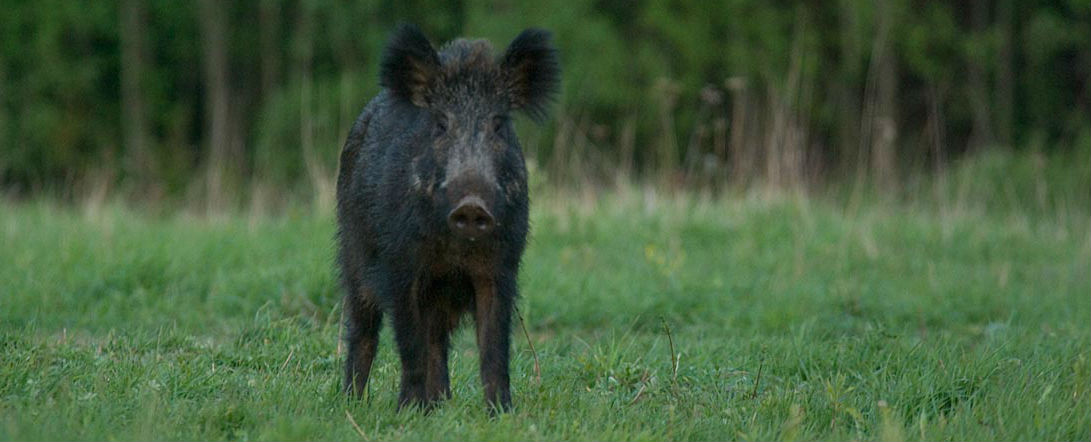 Hunting has always been popular on the island and the forests and fields were once so rich with animals that even the peasants were allowed to hunt. However times have changed in Estonia and hunting quotas are in force. Saaremaa still offers quite a variety of hunting opportunities. Estonians value their wildlife and make sure that the animals are taken care of, so be sure to follow the regulations and hunt responsibly.
More information:  Estonian hunting act
Golf

A round or two of golf is a great way to spend a morning or late afternoon, especially during the summer when the sun sets late.  The courses are usually open from May until November and you can rent golfing equipment on the spot. For those looking for a few tips beforehand, there are instructors available for assistance.
Paintball
Paintball is a high-adrenaline "survival game" growing in popularity in Estonia. Shooting takes place with life-like paintball guns and plastic bullets are filled with paint. You need to be over 14 years old (minimum), able to run and have a desire for action to enjoy the battle. Ideal playgrounds are around desolated buildings and in the forests.