| | | | | |
| --- | --- | --- | --- | --- |
| Region: | Saaremaa |   | Light ordinates: | 58.382867 N, 21.812717 E |
| Light running: | night |   | Light characteristics: | Fl W/R 15s |
| Light height from ground: | 37m |   | Light height from sea: | 40m |
| Light visibility: | 12M |   | Built, year: | 1809 |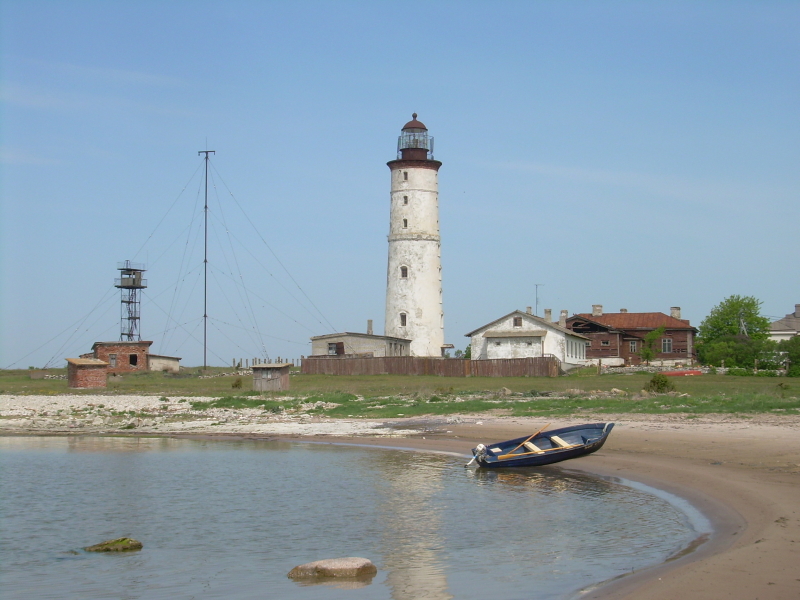 The decision to build a lighthouse on the western coast of Saaremaa island was made by the Russian Admiralty in 1803. The primary location was Loonalaid, but besides being uninhabited, the islet also had unstable subsoil, thus the lighthouse was erected on Vilsandi island, which already had a border guard station.
The construction was completed in 1809 and a second tower was built 150m north from the lighthouse a year later to assure secure navigation. Bad construction quality caused the tower to collapse and it was replaced by a wooden beacon.
The initial limestone lighthouse was built higher at first in 1817 and then in 1870.
The Vilsandi lighthouse ensemble became a centre for the Vaika Bird Protection Area in 1910, established by Artur Toom, also known as the Bird King. The protection area was first of its kind in Russia and a predecessor of the current Vilsandi National Park.
The height of Vilsandi Lighthouse from its foot is 37 metres and it is 40 metres above sea level.  Visibility from Vilsandi Lighthouse is 18 nautical miles.
Today, the lighthouse and the outbuildings are all in separate ownership, but the whole ensemble is listed as an architectural monument.
Information: Estonian Lighthouse Society www.etts.ee
---
See also: The Vilsandi Nature Preserve,  Käkisilma- Vilsandi matkarada, Kiipsaare majakas,  Loona manor,  Sõrve lighthouse, Laidunina daymark, Kaavi lighthouse, Anseküla lighthouse.